Alexa's Friends 5K Run & Walk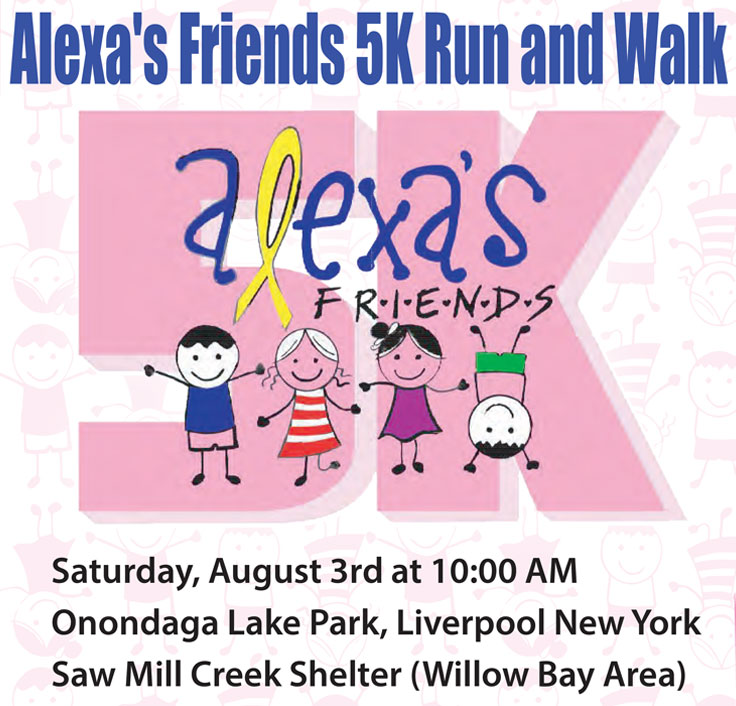 Come join us on Saturday, August 3rd 2019 at 10am at Onondaga Lake Park for our 5th annual 5K run & walk to help support Alexa and the Ribbons of Gold fund. We will be starting our race at the Saw Mill Creek Shelter in the Willow Bay area of Onondaga Lake Park.
Come show your support and help spread awareness! Our cancer foundation lovingly gives fun, fluffy hooded character towels to each pediatric cancer patient upon admission to the Golisano Childrens' Hosiptal at Upstate Hospital.
Prime Time Horns will be there in support as live entertainment before and during the race!


For more information, please download our flyer.